Some Google Doodle Creative Fun!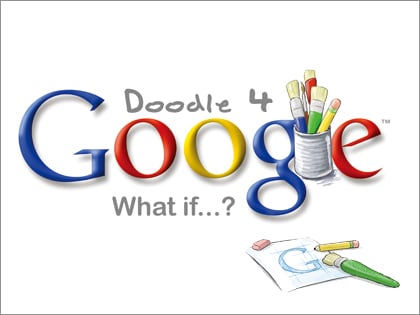 Remember the good old days of sitting around in class at school, bored out of your mind, doodling on your sketchbook and letting your imagination go wild? Well Google (the clever so and so's), have continued their annual Doodle for Google competition, asking Kids to come up with their own design of the Google home page logo. Aimed at kids ranging from the ages of 4 to 17 in the USA, with the lucky finalists going to New York city on the 19th of May to attend a very special award ceremony.
This years competition has surpassed the success of last years with an estimated 107,000 submissions from kids all over the states. Last year the guest judges picking out the eventual winners included Whoopi Goldberg, Evan Lysacek, Michael Phelps, Nicole Stott and Jim Davis.
If you would like to get involved, you can vote for your favourite Google Doodle here. The winner will have their Doodle placed on the Google home page on May 20th 2011. Check out some of the finalists of last years competition: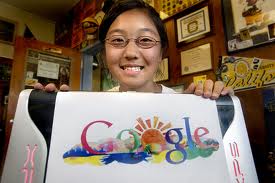 So there you have it Kids, the next time a teacher tells you that you are wasting time with stupid doodles, you can direct their attention to Google and Mr.Larry Page.