Google updates their algorithm to punish sites with duplicate content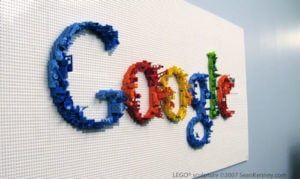 Google periodically updates its algorithms to refine its searches. "Subtle changes that few people notice," admits Google. However, Google has announced a change that will have a greater impact. The algorithm aims to give priority in its top results to sites with original content and penalize the content farms; sites designed solely to achieve a good rankings using content from other websites.
Obviously, Google does not reveal what these updates are all about. All they have said is that only 11.8% of its results will be affected. At the moment the update has been introduced in the U.S., but it soon will be extended to other countries.
According to the company, this change is designed to penalize low quality sites. Many companies have expressed concerns about what Google considers "low value". Google says this will help sites that offer "original content and properly researched information…"
A content farm is a site that offers an enormous amount of articles. Demand Media publishes more than 4,000 press releases and articles per day. Articles not researched at all, whose sole purpose is to position the site on the top of Google and other search engines. Some of these content farms pay $400 for 200 articles. Jason Calacanis, founder of Weblogs already said in 2007 that the practitioners of these kind of tricks should look themselves in the mirror and ask if that's what they wanted to offer their customers.
The kind of sites also use all sorts of black hat techniques to trick search engines, from hiding links using CSS, keyword stuffing, hidden text, using misspellings (i.e gogle.com). ..