In an era of Social Media, SEO re-emerges as a priority among companies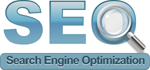 Although everybody is talking about social networks, search engine optimisation (SEO) is still a priority for most companies. As seen in a recent study by Forrester, which shows that most companies that operate online will use SEO as their main strategy.
In this sense, the data indicates that at least 85% of the companies surveyed will use use SEO as part of their plans to optimize campaigns across search engines for the current year 2011.
According to experts from Forrester, in a climate of economic recovery, brands and companies are looking for options that involve lower costs and can help improve their visibility and online marketing. SEO strategies can take a bit longer to see results when compared to other marketing strategies, but Forrester says that with a well planned and executed search engine optimisation strategies most campaigns can achieve positive results.
This new SEO revolution, comes also influenced by new trends from online consumers. According to a recent study by UserCentric users prefer organic search results versus sponsored results.