Delicious & Altavista to be Shut Down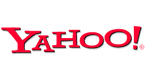 TechCrunch managed to get their hands on a leaked slide from a Yahoo presentation which showcased a number of companies owned by Yahoo which are to get shut down, these included Delicious, AltaVista, MyBlogLog, Yahoo! Bookmarks & Yahoo! Picks. There are also a number of other properties which are also said to be merging with other Yahoo owned sites: Upcoming, FoxyTunes, Sideline, FireEagle, Yahoo Events and Yahoo People Search.
Tech Crunch have since that the leaked slide is in fact true and that they are to be shut down. See below for the official quote from Yahoo:
"Part of our organizational streamlining involves cutting our investment in underperforming or off-strategy products to put better focus on our core strengths and fund new innovation in the next year and beyond.
We continuously evaluate and prioritize our portfolio of products and services, and do plan to shut down some products in the coming months such as Yahoo! Buzz, our Traffic APIs, and others. We will communicate specific plans when appropriate."
Read the original TechCrunch article here.