Chrome 8 Released with Support for Apps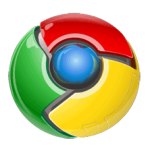 The new version of Chrome (8.0.552.215) is finally out and it supports the installation and operation of in browser apps, unfortunately there are no apps out yet but there should be a new chrome app store released shortly. Along with support for apps, the new version of Chrome also includes an inbuilt PDF viewer and claims to have fixed over 800 bugs, and as usual all the latest security fixes. See below for a quote from the official Chrome blog:
"The Chrome team is happy to announce our latest Stable release, 8.0.552.215. In addition to the over 800 bug fixes and stability improvements, Chrome 8 now contains a built in PDF viewer that is secured in Chrome's sandbox. As always, it also contains our latest security fixes, listed below. This release will also be posted to the Beta Channel…."
Read the rest at the Official Chrome Blog.