There could be a new a ios update in December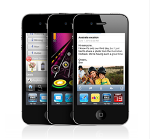 Apple released the iOS 4.2 update a few days ago, but it seems like they are already working on the next version of its mobile operating system. According to rumors, iOS 4.3 will be available for download on the 13th of December, with a few improvements like the Murdoch's diary that the iPad already has.
The iOS 4.2 update was mainly for the iPad, which now has multitasking and a single mailbox among other features, in December we could have even more striking improvements for the iPhone.
According to MacStories, Apple could release the iOS 4.3 in 20 days. The date was provided by sources and because Apple called for a press event on the 9th of December. Apple, despite its love for the show and hype, they don't gather media for an upgrade of its operating system. That's why we are hoping that the new Apple update will be a big one!