Google Searches becoming more Social?
After searching around the usual SEM/PPC blog spots this morning, I noticed some new Google news I could provide you guys with. Google are now introducing a new social element to the search query page, "Shared by" & "Recent update" links are now appearing along with the normal search results. Below are a few screen-shots to illustrate my point: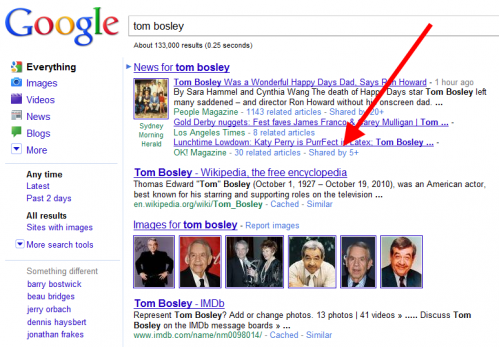 As you can see, the red arrows indicate the new feature Google are currently trying out ("Shared by"), but what do they mean? Well, if you click on the "shared by" link, you will be taken to the Google real time search, where you are shown the people who are sharing the particular story via social media avenues such as Twitter, Facebook & Myspace.
The other feature I previously mentioned, "Recent Updates", can be seen in the screen shot below: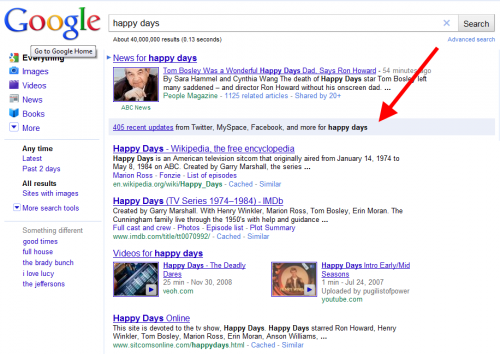 Again, the new feature is being indicated by the red arrow. So what happens when you click on this feature? When you click on the "Recent updates" link, the link brings back via Google real time search what people are saying on the social network sites e.g. Twitter, Facebook & Myspace, about the search topic you originally searched for.
This new release from Google is coinciding with the new release from Bing, which is very similar. But the major difference between the features are the fact that Bing only allow recent updates and shared by links from your Social networking friends, whereas Google are showing them from everyone and are not limiting you to just your friends. Obviously there are Pro's and Con's to both of the search engines new features, but whatever the case, this is yet another step forward for Social Media's Integration with Search Engines.