A Reminder of Google's Past, Present & Future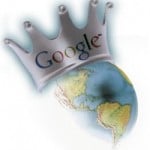 Here is list of Google Features/Products/Tools/Programs that we use, have used or are about to use, that I have compiled together as a reminder of what we might be taking for granted or in fact, we use them so much it has become second nature to us. It also confirms the Dominating presence of the global giant we have grown to love, across the whole of the Internet:
So there you have it, an ever growing list of Google related products that we use on a day to day basis without even realising it. I think that the day is soon approaching where we don't even refer to it as the Internet any more and it will be simply named Google… Instead of "Surfing the Web", it will be "Surfing the Google", granted it's not very catchy but you get my point!