Is Facebook Making a Phone???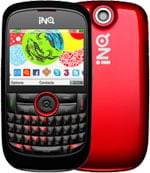 There's been a number of rumours flying around the internet recently about Facebook playing catch up to Android, mainly originating from the Tech blog known as TechCrunch, of which the Facebook PR team firmly denied. Now Bloomberg are getting in on the act and have published an article reporting that Facebook are working with INQ Mobile (the social networking phone sold by Three in the UK) on a new Facebook phone, which will apparently be based on Google's operating system, Android. See below for a quote from Bloomberg:
"Facebook Inc. is working with mobile-handset manufacturer INQ Mobile Ltd. on two smartphones that may be carried by AT&T Inc., according to three people familiar with the matter.
The devices, which will feature Facebook social-networking services, are due to be introduced in Europe in the first half of 2011 and the U.S. in the second half, said one of the people, who asked not to be identified because the plans haven't been made public. AT&T, the second-largest U.S. wireless service provider, is still considering whether to carry the devices and hasn't made a deal, another of the people said.
Facebook, the world's most popular social network, is redoubling efforts to reach mobile users, many of whom access the site on smartphones. About a fourth of the company's more than 500 million users log on to Facebook from wireless devices. The phones also would present fresh competition to Apple Inc.'s iPhone and Research In Motion Ltd.'s BlackBerry…."
Read the rest here and let us know your thoughts by tweeting @tugsearch