Another Competitor for Facebook…. But this is a Big One!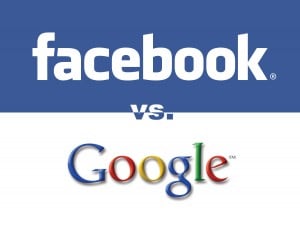 Although this is mainly based on a lot of Gossip and Rumours, Google are apparently secretly working on a Social Networking Platform to Thwart Facebook!
This not yet confirmed Social Networking side of Google  is rumoured to go by the name of "Google Me".
Social News website "Digg" founder Kevin Rose, tweeted (since removed): "Ok, umm, huge rumor: Google to launch Facebook competitor very soon 'Google Me,' very credible source," sources have been investigating the rumours and the evidence is starting to pile up towards a launch."
Google have been reported to  be conducting a lot of time and research in Social Network Focus Groups, looking particularly at Usability.  Former Chief technical officer at Facebook, Adam D'Angelo had this to say: "This is not a rumour. This is a real project. There are a large number of people working on it. I am completely confident about this."
So as Google continue to look in to every avenue to secure their plans of Global Domination (well… on the Internet at least!), I'm sure you will join me in eagerly awaiting any further news about this subject.