Youtube Partners with Blinkbox to give us Free Movies!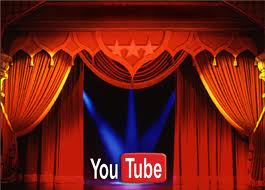 Youtube have partnered with the Online Movie Rental website, Blinkbox, to launch a New and best of all… Free Movie section for the UK.
This feature has been available for quite some time in the US, but it's something for us Brits to get excited about!
You will be able to watch over 400 full length movies on Youtube UK.
Also in Youtube Pipeline are planned developments on the popular "TV Shows" section. Which shows some of the UK's most loved programmes, such as "Peep Show", "The Inbetweeners" & "Big Brother".
YouTube's head of video partnerships, Donagh O'Malley said: "This is one of many efforts to ensure that people can find all the different kinds of video they want to see, from bedroom vlogs and citizen journalism reports to full-length films and TV shows."
So for all of you who are unlucky enough not to own a television set, this should be something to really look forward to!