Social Network Advertising is not looking back!
Onwards and Upwards is the latest message concerning Social Network Advertising.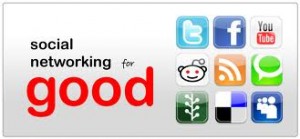 1.4 Billion Dollars were spent on Social Network Ad's last year, and even though we are still very aware of the gradual economic recovery, the average spend is increasing. This is due to the overwhelming demand of companies wanting to reach their key demographic through Social Media, as well as the traditional methods.
Emarketer had this to say on the subject: "eMarketer estimates US advertisers will spend $1.68 billion on social networking sites this year, a more than 20% increase over 2009. Spending will rise even further by 2011 to more than $2 billion."
Although Facebook is the dominant force, who will be receiving at least Half of all Social Network Ad Spending, there is competition from the ever popular Twitter and the dwindling Myspace, as well as other Social Networking websites. Although these estimates are based on US figures and research, Social Network Advertising is expected to grow even more quickly throughout the rest of the world in 2010.
So in conclusion, if you are currently looking at advertising within the Social Network side of things, I hope this blog will give you the means to make the appropriate decision.