Google Unveil Small Business Blog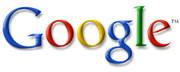 Google have unveiled a new Blog for Small Businesses. The new Google Small Business Blog will be a central hub for all things Internet and small business. Google will be regularly blogging tips on how to succeed with your small business on the web. This is potentially a great tool for anyone who is starting a new business but isn't all that clued up on the Internet and how it can help you build your business. See below for a quote from the new Blog and an example article:
"Most every business, including ours, starts small. These days, technology is giving businesses even more ways to grow bigger… faster.
In our recent Small Business series on the Official Google Blog, a handful of real-life entrepreneurs have shared their experiences building companies from scratch and embracing Internet tools that have taken their businesses to the next level. We've received fantastic feedback about these posts, and realized that there's a healthy appetite among small- and medium-sized business owners who want to know all about the latest web tools and tricks. Fortunately, we have lots more to share with you, too!…"
"Google Moderator helps anyone find the best input from their audiences, whether it's suggestions on how to stop the oil spill, debate questions at the Copenhagen climate change conference, or questions for Katy Perry. Starting today, you can use Moderator inside your Google Sites as well. For example, if you have a restaurant site, you can embed Google Moderator on your suggestions page to get input from your restaurant patrons. Here's how…"
Click here to go to the Google Small Business Blog.