New Adwords Tool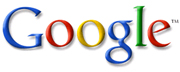 Well, in my last blog i had a litle rant of overshare of information from nosey old facebook so i plan to continue said rant now focussing on Google instead.
Google are firing up a new tool called………wait for it………….. Analyze Competition!!! This little treat is designed for advertisers to measure how their campaign performs compared to competition. Measuring your performance over the past two weeks, It uses categories stemming from your products or services keywords to then give you perspective on how your competitors are doing .
The metrics it'll be looking at are impressions, clicks, click-through rates, and average ad positions. Categories are based on actual Google.com search terms and are matched up against your keywords, ad text, and landing page text.
Well this sounds pretty good i suppose from a 'spying on what the opposition is upto" point of view. Might give us a lightbulb moment when we decide we want to change KPIs or tweak them a little to be more relevant to your activity within a given context.
Don't get too hyped up though. You won't be able to see individual performances, you'll just be able to compare your individual activities to  "the average performance of other advertisers in the same category."
Hmmm – good times!