Android Creeps up on iPhones Mobile Web Share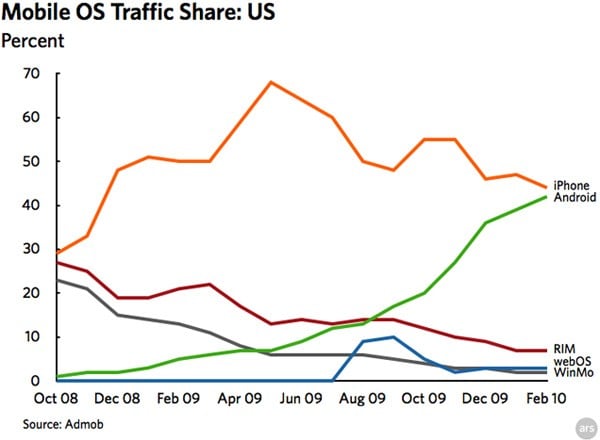 As of February 2010 – Android accounts for 42% of the Mobile Web Traffic share, this has increased at an extremely fast rate starting in December 2009. This means Android is now only a few percent away from taking over the iPhone and based on its current growth its on target to do just that by the end of March 2010. There's also a number of new Android phones which are to be released in April including the HTC Desire and Sony Ericssons 1st Android device – the Xperia x10, which is sure to increase its market share even further. The Google Nexus One is also set to be released next month in the UK.
So if you are looking to do a Mobile Marketing Campaign soon, be sure to target Android Devices!
Sources: Engadget Article, AdMob Data