Transport For London to Review its Digital Advertising Business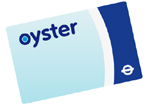 TFL has sent out a tender to agencies inviting them to compete for the business. Currently managed by Mediaedge; the business includes display advertising and paid search activity.According to the tender, the brief may include an Olympic Media Plan in the run-up to the London 2012 Olympics.
How exciting, we really are starting to feel the Olympic Spirit. Roll on 2012!
Related Links: Brand Republic Article