Microsoft / Yahoo Deal Approved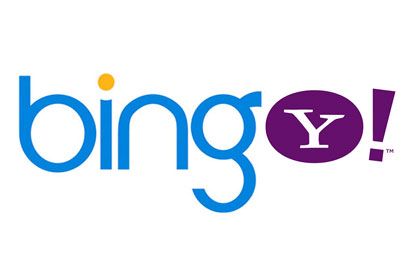 The European Commision and US Department of Justice have approved Microsoft's plans to buy Yahoo's internet search and search advertising business. The EC said the ten-year deal, which will see Yahoo's search service powered by Microsoft's Bing, "wouldn't significantly impede effective competition".
NMA Had this to say:
"The deal was struck by the two companies last July to allow Microsoft and Yahoo to compete more effectively against Google, which has almost 90% market share in the UK alone.
For the first five years Yahoo will take 88% of the revenue from all search ad sales and will be given the chance to sell ads on some Microsoft sites. For the remaining five years Yahoo will retain 93% of revenue earned.
The deal was announced a month after Microsoft lauched Bing, its lastest attempt at breaking the search market. In the six months since rollout Bing has gained traction, being the fastest growing search engine in the US in December.
Yahoo CEO Carol Bartz said, "This breakthrough search alliance means Yahoo can focus even more on our own innovative search experience. Yahoo gets to do what we do best: combine our science and technology with compelling content to build personally relevant online experiences for our users and customers."
Microsoft CEO Steve Ballmer said, "Although we're just at the beginning of this process, we've reached an exciting milestone. I believe that together, Microsoft and Yahoo will promote more choice, better value and greater innovation to our customers, as well as to advertisers and publishers...."
Other related articles: BBC