Google China Employees Given Holiday Leave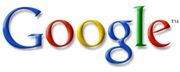 TechCrunch report that Google employees in China have been given holiday leave following the news that Google are considering pulling out of China. See below for a quote from TechCrunch:
"A tipster informs us that an IM conversation with a friend who works for Google China in their Shanghai offices has revealed that all Google China workers have been given holiday leave. Bloomberg published a similar report, adding that the company has intensified internal security testing of its networks following complaints that its website had been attacked by local hackers.
While Google denies other reports stating that its China employees would effectively stop working today and that business in China is operating as normal according to Bloomberg, the IM conversation that we were forwarded reveals that Google China workers no longer have access to company systems…."
Related Links: Full TechCrunch Article