Google to Quit China?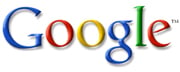 In a move backed by Hillary Clinton, Google have announced they are considering ending operations in China after hackers from within the country targeted the e-mail adresses of human rights activists.
NMA reported:
" The Internet giant says it has found a "sophisticated and targeted attack on our corporate infrastructure originating from China" and is no longer willing to censor its Chinese site's results, as the government requires.
The company adds the decision may mean it has to shut the site, set up in 2006.

Google's senior vice-president of corporate development and chief legal officer, David Drummond, says: "A primary goal of the attackers was accessing the Gmail accounts of Chinese human rights activists."
He adds: "We have taken the unusual step of sharing information about these attacks with a broad audience not just because of the security and human rights implications of what we have unearthed, but also because this information goes to the heart of a much bigger global debate about freedom of speech."
Related Links: NMA Article, BBC Article