Google Acquire Teracent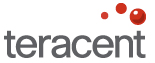 Google have officially announced the acquisition of a Display Optimisation company called Teracent. Google have already expressed how they wish to use the companies tools to help advertisers on both the DoubleClick network and Google Content Network. See below for a quote from the Official Google Blog:
"Teracent's technology can pick and choose from literally thousands of creative elements of a display ad in real-time — tweaking images, products, messages or colors. These elements can be optimized depending on factors like geographic location, language, the content of the website, the time of day or the past performance of different ads.
This technology can help advertisers get better results from their display ad campaigns. In turn, this enables publishers to make more money from their ad space and delivers web users better ads and more ad-funded web content…"
Related Links: Official Google Blog, Teracent