Google Testing New Search UI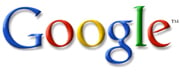 Search Engine Land report that Google are currently testing a new UI with a select number of Google Users. See below for a quote from Search Engine Land:
"Sometime later today, a small number of Google users will see a new look to Google's Search Options feature. If all goes well, the cleaner display may be launched across Google after the New Year. And it's all because Google's vice president of search product and user experience Marissa Mayer doesn't like jazz.
Simmer down, jazz lovers! Jazz is just not her thing; she's not making a personal campaign against it. Instead, Mayer was using jazz to explain a pet metaphor she has about search results pages. They have their own "rhythm," and Google's results have been sounding a bit free form lately.
"I don't like jazz, because you never know what's going to happen next," Mayer said, continuing on to apply the musical style to Google's search results. "I've been calling this problem 'user interface jazz.' This result looks this way, and that result looks that way [something much different], and it really does slow you down."…. "
Related Links:Â  Search Engine Land