Google Launch Domestic Trends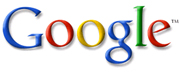 Google have announced the launch of the new Google Finance Domestic Trends, see below for a quote from the Google Finance Blog:
"We are really excited to launch Google Domestic Trends on Google Finance. This launch was inspired by Hal Varian, our chief economist's research on using Google Trends data to predict economic indicators.
Google Domestic Trends tracks Google search traffic across specific sectors of the economy. The changes in the search volume of a given sector on google.com may provide useful economic insight. We have created 23 indexes that track the major economic sectors, such as retail, auto and unemployment. Each index value is baselined at 1.0 on January 1, 2004 and is calculated and displayed on the Google Finance charts as a 7-day moving average. You can easily compare actual stocks and market indexes to these Google Trends on the charts…"
Read more at the Google Finance Blog.