Google Posts Q2 Revenues of $5.5 Billion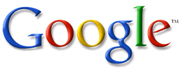 Despite the economic slowdown, Google have reported Q2 Revenues of $5.5 Billion. This is a 3% year on year increase from last year, which shows a continued steady growth from Google. The following is what Google had to say:
"Google had a very good quarter, especially given the continued macro-economic downturn. While most of the world's largest economies shrank, Google's year-over-year revenues were up 3%. These results highlight the enduring strength of our business model and our responsible efforts to manage expenses in a way that puts us in a good position for the economic upturn, when it occurs," said Eric Schmidt, CEO of Google. "We remain focused on investing in technical innovation to drive growth in our core and new businesses."
Revenues from the United Kingdom totaled $715 million, representing 13% of revenues in the second quarter of 2009, compared to 14% in the second quarter of 2008. Google have also reported a drop in overall Cost per Click. Read more here.