Tug Launch New Website & Move Offices!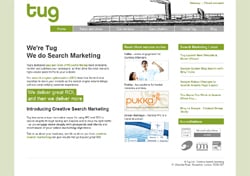 As you've probably already noticed, Tug have released a brand new website. The new website has a host new features including:
– A new client case study section
– Indepth range of services
– Brand new Blog theme
– New Tug Knowledge Centre
– Bespoke SEO client control panel
Please take a look around the new website and let us know your thoughts by either contacting us on Twitter (@tugsearch) or by registering and commenting on this blog.
With this Tug have also moved into a new office, which is located at 61 Charlotte Road, Shoreditch. If you wish to get in touch our new main line is 0207 033 6933.
We hope you enjoy the new website and look foward to hearing from you all soon!