Google Update Blog Search with New Tools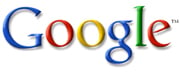 Google have recently updated their Blog Search with a selection of new tools including Feeds, Hot Queries and Latest Posts. See below for a quote from the Google Blog:
"Ever since the new Google Blog Search homepage launched, we've been fielding requests for a myriad of different features. Today we're happy to announce the launch of our most requested feature: RSS and Atom feeds. Simply click on the links under "Subscribe" in the left-hand column of the Blog Search front page to subscribe to any topic or story in any feed reader, like Google Reader…."
Read the rest here.