Yahoo Release New Targeting Enhancements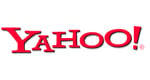 To catchup with Google and MSN, Yahoo have released some major new targeting features to it's search marketing platform. These include Ad Scheduling (similar to that of Google), Demographic Targeting (similar to that of MSN) and Geographic Targeting (similar to that of Google and MSN.) Here's a quote from the Yahoo Search Marketing Blog:
 "We try not to oversell the changes we make to Sponsored Search — sometimes a button is just a button, after all. So, we hope you'll pay attention when we tell you this: the new targeting features we're adding right now are kind of a big deal.

Starting now, you'll be able to target the audiences you want, when and where you want them, with a lot more control. We are rolling out demographic targeting, ad scheduling (which you might know as dayparting), and enhanced ZIP-level geo-targeting at the ad group and campaign level."
Barry Schwartz of Search Engine Land has also taken a look at these new features and has written an indepth walk through, here's a small quote:
"You can geotarget the ads by country, state, city, zip code, or DMA. But that is not the new part, the new parts are that you can adjust the bids based on this setting, plus there is an enhanced map, a bulk import location feature, you can overlap locations and set specific bid adjustments to those overlays and finally, you can set the targeting on a more granular set."
Read the full article from Barry here.