Yahoo to Reduce Agency Discounts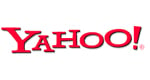 In a memo to agencies, Yahoo has announced plans to reduce the kick-backs it gives to agencies that spend over a specified amount on Yahoo. Revolution had this to say:
The move could see brands reduce the amount they spend with Yahoo!, according to industry sources. Some agencies pass the discount on to brands, but with the discount reduced, brands and agencies will have less incentive to advertise with Yahoo!.

Yahoo!'s discount scheme was seen by agencies as a way to increase market share on rival Google, which previously announced a reduction in its agency rebates. At the moment, agencies spending over £80,000 a month on Yahoo! get a 10 per cent discount but that figure will be slashed to 4 per cent under the new scheme.

In the memo, Yahoo! outlined how agencies spending between £50,000 and £99,999 a month with Yahoo! will get a 4 per cent discount on their total monthly spend, while those spending over £100,000 a month will get a 9 percent discount.
 

Memo from Yahoo!:

I am writing to notify you that the Yahoo! Network will be changing its search marketing agency discount policy in the UK only, with an effective date of 01 January 2009. Â 
 
The Yahoo! Network's intention has always been to support agencies and allow them to plan effectively. This firmly remains our intention and we will continue to provide agencies with a search marketing discount throughout 2009. Our new policy is consistent in approach to our previous agency discount policy, in that payments will continue to be made on a monthly basis, with open and transparent levels of discount.
 
As of 01 January 2009, our agency discount policy will be restructured.  Agencies spending from £50,000 to £99,999 per month will be eligible for a 4% discount on their total monthly gross spend. Those spending £100,000 per month or more will be eligible for a 9% discount on their total monthly gross spend. The discount applicable to an agency will be set on the basis of their gross monthly average spend on search marketing with the Yahoo! Network calculated through the rolling 3 month period.

For example, spend in November 08, December 08 and January 09 will be used to calculate the January 09 discount. Â Spend in December 08, January 09 and February 09 will be used to calculate the February discount. Â The discount rate can change month on month depending on the three month rolling average.
 
An additional 1% rebate will be applied by the Yahoo! Network to agencies that achieve a year on year growth in investment with our search marketing product. This will be calculated at the end of 2009, and applied retrospectively.

We believe that given the continuation and transparency of our policy and the commitment to its basic structure, we will allow both Yahoo! Network and third parties to work together for the continued growth of the market. In partnership, both Yahoo! Network and agencies will continue to dedicate a premium standard of resources to give marketers the knowledge, experience, confidence and results required to help grow the market. This includes marketing intelligence, research, best-in-class technology, product innovation, analytics, reporting and experienced account management.
For more on this please visit: http://www.brandrepublic.com/Digital/News/869088/Yahoo-slashes-search-kickbacks/?DCMP=EMC-Digital-Bulletin