Google Introduces Ad Planner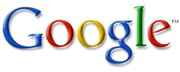 A few days ago Google released a new tool aimed at Media Planners, called Ad Planner.  Read below for a full explanation (taken from the Official Google Blog):
If you're a media planner at an ad agency, you know that planning an online display buy can be challenging, particularly in scaling your campaign's reach while keeping it relevant for your target audience. Plus, how do you keep track of the millions of sites out there that might be just right for your campaign?
To make your life easier, we're introducing Google Ad Planner, a research and media planning tool that connects advertisers and publishers. When using Google Ad Planner, simply enter demographics and sites associated with your target audience, and the tool will return information about sites (both on and off the Google content network) that your audience is likely to visit. You can drill down further to get more detail like demographics and related searches for a particular site, or you can get aggregate statistics for the sites you've added to your media plan.
While Google Trends for Websites, announced last week, is designed for all users, Google Ad Planner is designed with media planners in mind. Using Google Ad Planner, you can quickly create media plans and export to a .csv file, which can be opened in most spreadsheet applications. Or, you can export to DoubleClick's MediaVisor, which helps you manage all your other media planning, buying and campaign management activities.
We hope you'll find this tool useful and discover many relevant sites–small and large–that would otherwise be hard to find. As Ad Planner is a new product, it's currently available by invitation only. If you're interested in trying it out, you can apply here.