Facebook has no chill, clones Snapchat with WhatsApp Status
TL;DR
Sub-zero temperatures reached
Last September, WhatsApp tested a host of new features exclusively to Android users running the beta version of the app – with many picking up on the incredible similarity these 'new' features had to Snapchat. Users can add stickers and emojis on top of their images and videos, sharing content with friends that would expire in 24 hours.
WhatsApp, however, hasn't always been a messaging app. Back in 2009, it's only text-based function was the ability for users to update their 'Status' to various scenarios such as 'at the gym' or 'at work'. After adding in messaging functionality later that year, the company have 'always talked about improving and evolving this original "text-only" Status feature'.
CTRL+C, CTRL+V
Until now, things had been relatively quiet. On Monday (coinciding with the app's 8th birthday), WhatsApp rolled out its 'evolved' Status feature to the masses. Not shying away from earlier critiques, the new feature is almost identical to Snapchat's Stories feature, which had already been successfully duped by Instagram last year. The Guardian report that this is the 17th time that Facebook has copied Snapchat, that's right, 17th.
Facebook hasn't finished there either – with Snapchat clone 'Direct Share' in testing. With so many similar interfaces now on the market, users will soon face the dilemma of which story-sharing app takes preference.
Snapchat reported encouraging user growth figures throughout 2016, ending Q4 with 158 million monthly active users. 5 months from launching their Snapchat dupe, Instagram reported daily (yes, daily) users of 150m, with skippable ads now live and testing of full-screen ads now well underway.
Snapchat might be down, but it's certainly not out just yet – the company is closing in on a mega $200m deal with a yet to be named ad holding company. With the social network now edging ever closer to their much-anticipated IPO, where they are aiming to raise between $19.5 billion and $22.3 billion from listing on the New York Stock Exchange.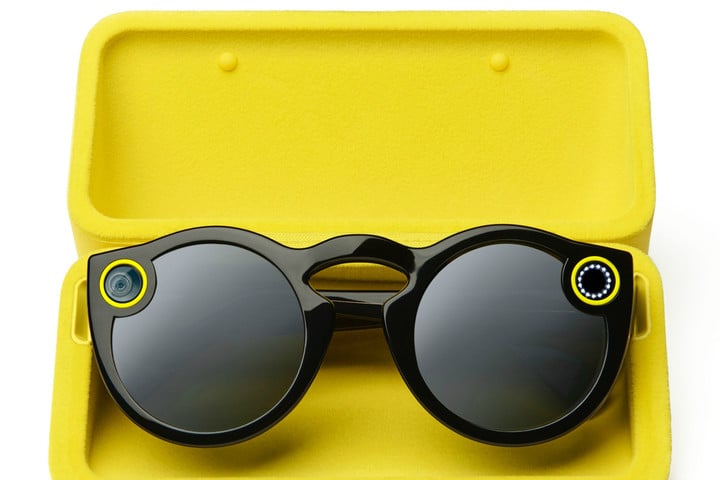 Looking to woo potential investors further, the company have made their Spectacles available online for customers in the US – for $129. The glasses record video straight to users feeds from their own unique perspective and come in a variety of colours. Snapchat could yet have the last laugh.